Find babysitting jobs
915 families matching your search
1 child (Toddler and Baby)
Hello I am looking for a reliable sitter that is able to come to my home and watch my three year old Monday through Thursday night 5-10 pm 100 for the entire week . Please message..
2 children (Gradeschooler)
We are an American family visiting from California. We will be in Spain for a few weeks and want to give our kids some downtime while we tour. They enjoy playing games, reading and..
1 child (Preschooler)
We're looking for a trustworthy caregiver for a 3 year old boy, for 3 nights per week so I can work in the evenings. We are looking for a babysitter who can babysit on a regular basis,..
1 child
I'm a single mother of one and a small dog and love my child and my dog like family looking for a humble babysitter who's caring loving and understanding and patience with kid and..
1 child (Preschooler)
Married couple with 2 girls 9 and 4 years old. Very low needed mostly fridays and saturdays.
3 children (Baby, Toddler and Preschooler)
I'm a 14 year old girl who loves children, I wanna try to earn so extra cash to put towards my bunny farm! I'm nice, I have experience, and loves to help children out with chores,..
1 child (Toddler)
I am 28 years old and I have two little girls. one is almost 4 and the other is 2 years old. I am desperately looking for a babysitter because I need to start working as soon as possible.
2 children (Gradeschooler)
2 kids, 11 year old boy Aodan and 8 year old girl Una. Parents are from Ireland and the kids embrace diversity and like to have a little fun as is the Irish way. Both are well behaved..
1 child (Toddler)
Pianist need care for 1 yr old grandson on occasions.. some sundays or week nights. Need only on occasion. Grandson very good boy. Loves to play just learn to walk. Have one cat...
1 child (Toddler)
we are a family of 4. 3.5 yrs old and 11 well behaved English speaking kids. we love to travel together and surf. we believe il in treating everyone we even pass with utmost respect..
2 children (Toddler)
Hey there! I have a 3yr old boy who goes by Mal and a baby girl who's a year and half and goes by Malia 😊 They're both sweet and loving kids who loves to learn, run, play and eat!..
Last activity: 6 days ago
$15.00/hr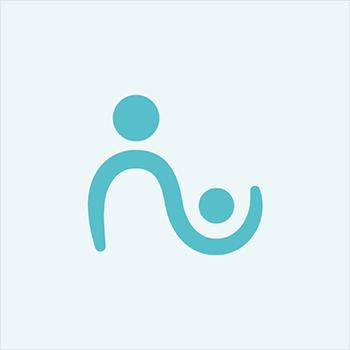 2 children (Preschooler and Toddler)
Hello. I'm looking for a baby sitter for my 4 and 2 year old. dates would be every other weekend and one day during the week.
Last activity: 2 days ago
Average response time: 12 hours
$16.50/hr
1 child (Baby)
I have a baby girl she's 6 months won't give you a hard time .she always smiling and in a positive mood
Last activity: 2 days ago
$12.00/hr
1 child (Baby and Toddler)
Hello, we are currently seeking a qualified and energetic sitter with a flexible schedule to care for our two young children during week hours. Ages are 18 months and 2 months. Schedule..
Last activity: 2 days ago
$16.50/hr
2 children (Gradeschooler)
I have two boys ages 7 and 8 very well behaved. need baby sitting sometimes on evenings mostly weekends. maybe when school is out as well
Last activity: 3 days ago
$15.00/hr
---
---
Are you looking for a babysitting job?
Find the perfect family to babysit for via Babysits, with 915 jobs currently available matching your search criteria. You decide when to work and how much you earn! Find a great babysitting job in no time!
---
Babysitting jobs in large cities