Search nanny job
125 nanny jobs matching your search
1 child (Baby)
Hello! My husband and I are both teachers. My baby is due mid October and I will only get 6 weeks off for maternity leave. I am looking for a full-time babysitter who is CPR certified..
1 child (Toddler)
Hi my name is Brian and my wife's name is Amanda, our daughter's name is Amara and she is one years old. I am a truck driver and my wife stays at home with our daughter, my wife will..
Last activity: 2 days ago
$15.00/hr
2 children (Gradeschooler)
Looking for a nanny while we travel to Copenhagen. We have 2 children, ages 6 and 8. Both are well behaved and enjoy arts and crafts. They also enjoying reading and playing board games...
1 child (Baby)
My husband and I are looking for a full time nanny Monday, Tuesday, Thurs & Friday from 8:30-5:30 starting on May 24th for our baby girl who will be 4 and half months old then. We..
Last activity: 5 days ago
$17.00/hr
5 children (Toddler, Baby and Preschooler)
I have 5 children from the ages of 5 to 6 month old baby. 3 boys and 2 girls. I have 2 kids that has asthma and one bronchiolitis. I'm looking for a nanny ASAP. I ONLY CART RN but..
Last activity: 6 days ago
$8.00/hr
2 children (Baby and Toddler)
I'm 26 years old and a mommy of 2 , neltaliya and nelson my daughter is 1 and my son is 2 . they love a fun time at the park or just for nice walks and boy do they love food lol ...
1 child (Baby)
Me and my family is looking forward to employ a very caring and honest Nanny. Me and my wife is always busy due to the nature of our work and we promise you that you will enjoy all..
3 children (Preschooler and Gradeschooler)
My girls all will be attending school this year . Im a recently divorced single Dad who has custody of the kids. I need someone who can pick up my kids after school and watch the kids..
1 child (Preschooler)
A little bit about us… My son is the most loving boy. I'm a single mom, looking for a live in nanny. I will provide free room, food and you can come along when we travel but I can..
2 children (Toddler)
My family consist of me and my husband and we are blessed with two beautiful children boy and girl of age 3-5. we are into real estate business which is time consuming and demanding...
3 children (Baby, Toddler and Gradeschooler)
3 boys 2 with special needs and behavior issues and need 24 attention and always need something to occupy them or they get bored and They're very energetic and talkative and have..
1 child (Baby)
Hi, we recently expanded our family by one little bu ddle of joy. I currently work from home and need a nanny a few days a week to watch over my infant daughter while our teens attend..
Last activity: 2 days ago
$13.00/hr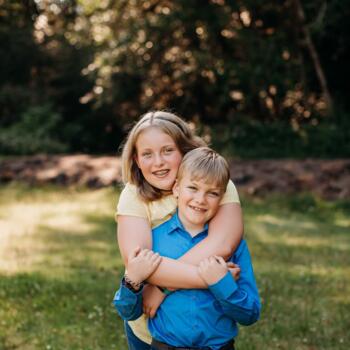 2 children (Gradeschooler)
We are looking for after-school care for 2 children in satsop. Position includes help with school work, transportation, and snacks. Need help mon-fri 3pm to 5pm. Must be comfortable..
Last activity: 1 week ago
$16.00/hr
2 children (Toddler and Preschooler)
kind understand single mother responsible currently looking for a sitter sou chef at a restaurant so my afternoons are eaten up need someone consistent my two babies are kind children..
Last activity: 1 week ago
$20.00/hr
3 children (Gradeschooler)
We have three young children. That are energetic and full of energy. A dog and cat.
Last activity: 1 week ago
$15.00/hr
---
---
Are you looking for a nanny job?
Babysits has a large overview of nanny jobs, with 125 jobs currently available matching your search criteria. Find yourself a nanny job on the nanny community in no time!
---
Nanny jobs in large cities