Find parents-help-parents
Looking for an alternative to a babysitter or childminder? Then parents-help-parents might be something for your family! It's easy: view the other 60 families with children matching your search criteria here, or mention that you're looking for an other parent (parents-help-parents) in your own profile. Check when the parents from this family are at work, and when they are free to look after your children. When they have to work and you don't, you can arrange that their children come to your home on that day and vice versa.
The biggest advantage of parents-help-parents is most likely the costs. Through this service, children also learn to get along with other children (like in a day care). Please note that the parents of parents-help-parents are not usually certified as childminders.
Are you looking for another parent who can occasionally babysit your children? There are 60 parents-help-parents available matching your search criteria.
I'm looking for an energetic ,flexible and experienced babysitter to babysit our 2 Years old son. If interested, you can text me personally on my cell six five zero four 8 seven 0 six..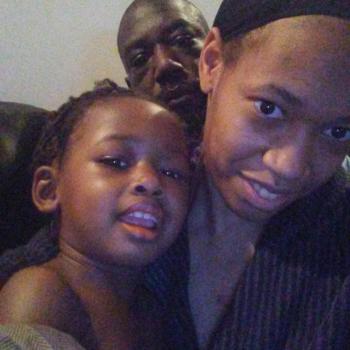 Hello, my name is Bobbi. I am getting readybto start a new job and need a babysitter for my 3 year old daughter for varying weekdays MondayFridays only. She is very active. I need a..
Looking for someone that can babysit my 2 babies and pick up my oldest from school at 3:30. Also comfortable with driving them in their personal vehicle and also watch them in their..
I have a 3 month old baby girl I need an occasional sitter for I work 3-11 and my fiancé's schedule varies. I am looking for someone flexible and honest who is familiar with infant..
My name is Candice and I am a single mother to a beautiful 5 month old baby girl. I'm looking for immediate childcare Monday thru Friday 8am to 530. preferably in your home but can..
Looking for loving and caring babysitter for date nites. Possibly 3 to 4 hours someone over 21 with experience .would need transportation and live near by my house Please let me kn..
He is pretty much a very happy baby he is 8 months going on 9. His name is Nathan. He loves to play. The only time he really cries is when he is hungry or ready for a nap. I am looking..
Hello! My name is Jae and I am currently looking for someone to babysit my 2 month old son Kason in our home. It will just be for Saturdays from 10a - 2a (hours within this time frame..
Single mom of 2 looking for a consistent babysitter for date nights, evenings that I have to work late, girls nights etc. I would prefer the babysitter to watch them in my home and..
Tccffhxhdjjxjdk Udjdjdjjfjdj Tccffhxhdjjxjdk Udjdjdjjfjdj Tccffhxhdjjxjdk Udjdjdjjfjdj Tccffhxhdjjxjdk Udjdjdjjfjdj Tccffhxhdjjxjdk Udjdjdjjfjdj Tccffhxhdjjxjdk Udjdjdjjfjdj Tccffhxhdjjxjdk Udjdjdjjf..
Parents-help-parents in other cities