Find parents-help-parents
Looking for an alternative to a babysitter or childminder? Then parents-help-parents might be something for your family! It's easy: view the other 71 families with children matching your search criteria here, or mention that you're looking for an other parent (parents-help-parents) in your own profile. Check when the parents from this family are at work, and when they are free to look after your children. When they have to work and you don't, you can arrange that their children come to your home on that day and vice versa.
The biggest advantage of parents-help-parents is most likely the costs. Through this service, children also learn to get along with other children (like in a day care). Please note that the parents of parents-help-parents are not usually certified as childminders.
Are you looking for another parent who can occasionally babysit your children? There are 71 parents-help-parents available matching your search criteria.
1 child (Toddler)
Hey my name is Diana I'm a single mom I'm looking for a babysitter for my 2 year old daughter. It will be 3 days a who has experience and who worked in a daycare is a plus but not..
1 child (Toddler)
Hi my name is Cody, my wife and I are looking for someone kind and experienced to watch our 18 month old son Macallan. He is a very happy toddler with a big and goofy personality...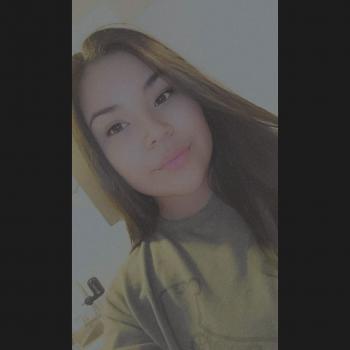 1 child (Toddler)
Hey my name is Rayna, im looking for a full-time babysitter I work crazy hours sometimes. 5am-4pm or 5am-2:30pm or 4am-3pm and I work on weekends too sometimes and really need someone..
1 child (Toddler)
Looking for an experienced nanny to babysit my kid at least 3-5days a week. You can txt me personally at Seven 6ix 0 7 3 Three 6 9 Three One. Thanks! Applicant must have a state ID..
1 child (Baby)
Hi, my wife and i need babysitting help for our 6 month old daughter Elora. Really a sweet baby, no colic or other distress. We both work and its hard to do both work and take care..
2 children (Toddler and Preschooler)
Hello. My name is Brittany Miller and I and looking for a babysitter. I have 2 children, Emily(5 years old in Pre-K) and Emanuel(3 years old). I work from 10am to 8pm throughout the..
1 child (Toddler)
Hey my name is rawya shanyar im looking for a babysitter tomorrow Thursday from 8 am to 4 pm its for my 2 years old toddler the babysitter should be comfortable with pets cause i have..
1 child (Baby)
Hi, my name is Akira and I am looking for a lovely sitter for my 3 month old daughter, Brooklyn. This job will most likely be between the hours of 3 am and 3 pm, not those hours exclusively,..
2 children (Baby and Gradeschooler)
Hey im jordann mother of two boys 10 and 2 and im looking for a flexible sitter who can work with me all around the clock. I am a hair stylist i work from home sometimes so sometimes..
3 children (Toddler, Preschooler and Gradeschooler)
Hello. I am looking for a sitter to come to our home 3 days a week for about 3 hours per day. 2 girls ages 2 and 4. We also have another daughter age 5 but she is only with us every..
2 children (Gradeschooler)
My name is Jakkie and I have 2 kids living at the home. I also have a daughter that use to help me with my kids but she is in training for her AVAB and MEPs for the Marines. She just..
2 children (Toddler and Gradeschooler)
Hi, my name is Madison and I'm looking for someone to watch my two kids and dogs (they'll be outside) on Tuesday December 15th! They'll need to be fed and played with and that's basically..
2 children (Toddler and Preschooler)
Me and my wife are looking for someone to watch and put our 2 kids to bed (5y boy,2y girl)and stay in the home around 615-10pm Thursday nights it will be kinda sporadic as some Thursdays..
1 child (Preschooler)
Hola mi nombre es johanna y estoy buscando una niñera que cuide a mi niña kaitlyn de 3 años los días viernes de 2:30 a 5:00 después de la escuela y tendrás que acompañarla a casa...
3 children (Toddler and Preschooler)
Hello! My name is Kara, and I'm looking for help with my three young children. They are 5, 3, and 2. They are all girls, and they can be a handful. They are loving, but they are active..
Parents-help-parents in other cities