Find parents-help-parents
Looking for an alternative to a babysitter or childminder? Then parents-help-parents might be something for your family! It's easy: view the other 70 families with children matching your search criteria here, or mention that you're looking for an other parent (parents-help-parents) in your own profile. Check when the parents from this family are at work, and when they are free to look after your children. When they have to work and you don't, you can arrange that their children come to your home on that day and vice versa.
The biggest advantage of parents-help-parents is most likely the costs. Through this service, children also learn to get along with other children (like in a day care). Please note that the parents of parents-help-parents are not usually certified as childminders.
Are you looking for another parent who can occasionally babysit your children? There are 70 parents-help-parents available matching your search criteria.
1 child (Toddler)
My name is Steve Bunce and I am a single dad with a four year old amazing daughter, I'm looking for someone to watch her from Monday-Friday the days and hours are very flexible with..
1 child (Toddler)
Looking for an experienced nanny to babysit my kid at least 3-5days a week. You can txt me personally at Seven 6ix 0 7 3 Three 6 9 Three One. Thanks! Applicant must have a state ID..
1 child (Toddler)
Hey, my name is Peeyush, we are looking for babysitter for our toddler for weekends to make time for ourselves for date nights. This is occasional need and we are not looking for a..
3 children (Baby and Toddler)
My name is Deanna and I am in need of a babysitter for my 3yr old boy, 2yr old girl and 6month old boy. Periodically I need to help my husband paint some houses. My kids are generally..
2 children (Toddler)
Hello my name is breyanna and I am looking for a babysitter to watch my girls 3:30pm-6:30pm Monday-Friday I have two girls Ariyanna which is 3 year old and Emily she is 1 just need..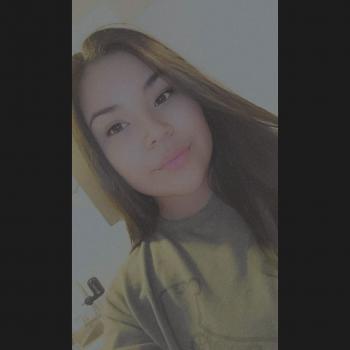 1 child (Toddler)
Hey my name is Rayna, im looking for a full-time babysitter I work crazy hours sometimes. 5am-4pm or 5am-2:30pm or 4am-3pm and I work on weekends too sometimes and really need someone..
1 child (Baby and Toddler)
Hi my name is Quanda, I'm looking for a babysitter for my 2 month old duagther while I go back to work. Im looking for someone patient, trustworthy and reliable. I need someone who..
1 child (Gradeschooler)
Hi, my name is Teresa and I am looking for someone to watch my 6 year old, Rory, while I work. He is a smart kid and loves to play. The times would be afternoons and evenings, Friday..
1 child (Baby)
I'm a single mom who just started night school. My son Jayden is 10 months very active but sweet! I go to school M-F 6pm-10pm those are the only times I need someone for Jayden. I..
1 child (Gradeschooler)
Hello, we are a family of five looking for an occasional babysitter and also a PT nanny who could stay home with our 3 children while they do remote learning. We area very easy going..
1 child (Toddler)
Hi, my name is Hannah and I'm pretty desperate to find someone qualified but affordable enough to watch my child 5 days a week Mon- Friday for 8 hours each day. At the moment I'm..
1 child (Toddler)
I have just been hired to work from 4 pm-7 pm and I would basically be needing someone to stay with my son (4) until his grandmother arrives to relieve you. The start time is 2:30..
1 child (Toddler)
Hi my name is Cody, my wife and I are looking for someone kind and experienced to watch our 18 month old son Macallan. He is a very happy toddler with a big and goofy personality...
1 child (Toddler)
Hi my name is Dannyele, and my son's name is Marc. Hes 1, he's sweet and loves cuddles. He likes to play and hide. I am a single mother and he's my world. I can't afford much but I..
2 children (Gradeschooler)
Single Father needing help picking up kids from their schools and possibly a few part time hours occassionally. My Son, Noah is 12 and My Daughter, Serena is 9. Noah goes to Dove..
Parents-help-parents in other cities