Find parents-help-parents
Looking for an alternative to a babysitter or childminder? Then parents-help-parents might be something for your family! It's easy: view the other 43 families with children matching your search criteria here, or mention that you're looking for an other parent (parents-help-parents) in your own profile. Check when the parents from this family are at work, and when they are free to look after your children. When they have to work and you don't, you can arrange that their children come to your home on that day and vice versa.
The biggest advantage of parents-help-parents is most likely the costs. Through this service, children also learn to get along with other children (like in a day care). Please note that the parents of parents-help-parents are not usually certified as childminders.
Are you looking for another parent who can occasionally babysit your children? There are 43 parents-help-parents available matching your search criteria.
2 children (Baby and Gradeschooler)
Hey im jordann mother of two boys 10 and 2 and im looking for a flexible sitter who can work with me all around the clock. I am a hair stylist i work from home sometimes so sometimes..
1 child (Gradeschooler)
Im seeking for a babysitter who is honest caring and willing to be nice to us and our child . my son is easy going fun, love sweet and calm. Paul is a talented son and..
1 child (Toddler)
Hey my name is shaelyn and I'm looking for someone to watch my 1yr old son. Duties include feeding and bathing whenever needed. Someone okay with watching a sick baby. We need someone..
1 child (Toddler)
Hey my name is Diana I'm a single mom I'm looking for a babysitter for my 2 year old daughter. It will be 3 days a who has experience and who worked in a daycare is a plus but not..
1 child (Toddler)
My name is Savannah and our 18 month old name is Xander. We are looking for Saturday's 930-530. I work from home, so I will still be here but cannot watch him physically. He is so..
1 child (Toddler)
Hi! My name is Amber and I'm a mom of 2 girls. However I'm looking for someone to watch my 3 year old only. My oldest is self efficient for after school (Well during school hours at..
3 children (Toddler, Preschooler and Gradeschooler)
Hello. I am looking for a sitter to come to our home 3 days a week for about 3 hours per day. 2 girls ages 2 and 4. We also have another daughter age 5 but she is only with us every..
2 children (Toddler and Gradeschooler)
Hi my name is Brandy and I have a 7 year old and 3 year old (both boys). I'm looking for a babysitter for emergencies as well as back up with daycare is closed on vacation or when..
1 child (Teenager)
Hi my name is Andrea i'm 41 years old. I'm looking for a tutor - homework helper for my daughter that is 16 years old and in the 11th grade. She will be doing online school for Anchor..
1 child (Gradeschooler)
Hi my name is Atira. I am looking for someone to babysit my 8 year old son and at times possibly my 3 year old daughter as well. I have my son full time and my daughter a few days..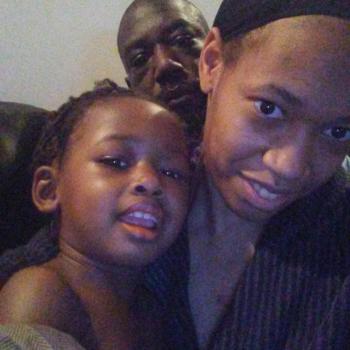 1 child (Gradeschooler)
Hello, my name is Bobbi and I need a babysitter for my 5 year old daughter for weekdays only. She is very active and will need help with her homework once school starts. Please contact..
1 child (Baby)
Hello my name is Jennifer Schell I work 12 hour shifts from 7 am to 7 30 pm and I need someone to help me care for my son for 4-5 on the days that I work. He is a 19 month old happy..
1 child (Toddler)
hey my name is samantha i am in need of someone to watch my almost 2 year old daughter. she is fun loving n loves mickey mouse. i have a weird work shift it is 12 hours week 1 is monday,..
2 children (Baby and Toddler)
Hi! What i need is very simple. I am a small business owner and operate out of my home. Its getting a little harder to handle two kids and work so i need an extra set of hands. Id..
1 child
Hey I am Daeja I have a 1 yr old I'm only 24 I'm try to work soon as possible I need someone with a car who can help drop her off I don't mind helping with gas money if I have it I..
Parents-help-parents in other cities