Search childcare agency
Are you looking for a suitable childcare agency? Babysits has the largest overview of childcare agencies, with 19 agencies currently available matching your search criteria. Find yourself a childcare agency to care for your child(ren) on the most active babysitting community in no time!
Are you looking for a suitable childcare agency? There are 19 childcare agencies currently available matching your search criteria.
Little Hands--Your kids will love learning and playing in a loving, enriching home environment. Stacey has over 25 years' experience working in the child care field. DCFS licensed,..
loyal, nice and efficient we owe our success to our people and processes. An administrative assistant is the supportive force behind both, and we are currently seeking someone exceptional..
Hello parents Home care babysit I am available to babysit children of all ages: newborn, infants, toddlers, preschoolers, school age, and teenagers in crofton and surroundings. Experience,..
Hello! I'm offering an in home. baby-sitting service in Moscow, near Scranton, for children ages; new born to 16 months old.
As the first of three children, I was always the babysitter and I enjoyed it. As I got older ,I went to college got a degree in Early Childcare Education and later open a Daycare...
Chrysalis Forest School is currently enrolling for our fall semester. We offer full and half-day programs Monday-Friday for students ages 4-8. We are an outdoor microschool and are..
Hey my name is gerismar am looking for a job l love babysitting I babysit before but I stop babysitting because of corona for safety. I know how to cook and clean and hope with homework..
I'm looking for a nanny that will be able to drop off my child for school on the days my wife and I have work early in the morning. I would like someone we can trust with our child..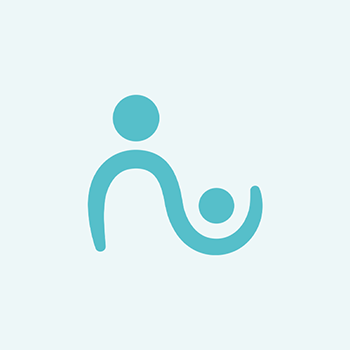 Hello, I'm Jennifer. I am 27 years old and I am new to the Pasadena area. I have two boys of my own one is 8 and one is 6 months old. I am willing to open my home to babysit children..
I'm nice sweet and I love kids I will make sure ur kids eat and have fun with me i will put them to bed at the time u tell me to they will be in really good care with me
We are a local company that helps families find sporadic sitters based on a membership fee that is paid monthly to our company. This fee allows us to run our business and fill many..
Hi, my name is Latoya Pierce. I am available to care for your child. I am a newly licensed family childcare provider in Bridgeport . I have 18 years experience in childcare. Feel..
hello my name is Kylee , i am 11 years and i love kids and will except any pay ! i can work on the weekends and i will play feed and do anything that will help the kid or baby survive..
Hello! I'm a 23 year old childcare working with 5 years experience in varying fields . I've be3n a sitter, a nanny, a teacher, and even an event princess! I'm CPR/AED and first aid..
We are looking for help with our Homeschooling program for ages 0-7 yrs. Free schooling and Montessori style curriculum. No experience necessary but must adore children. The position..
Childcare agencies in other cities