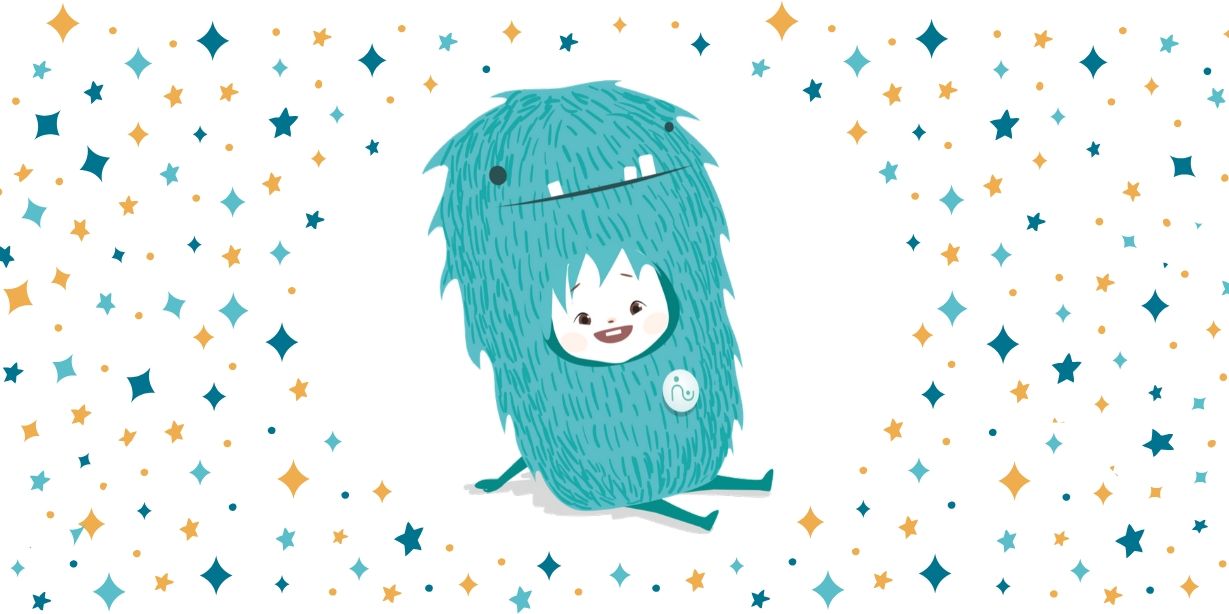 Say hello to our Babysits mascot!
By Babysits, 3 min read
Today we have exciting news for you! As you know, our whole team works every day on improving the Babysits platform for our 1.5 million users around the world. We are continually answering your questions, designing new features and creating informative content. Juggling these many balls at the same time can be an enormous task, which is why from now on, we will have some help: Let us introduce you to our new helper, the Babysits mascot!
But let's start at the beginning: who is this cute little helper?
Our little friend is just like you - having recently started using our platform and getting to know all the amazing Babysits features that help you find someone to take care of your little ones. They are still a little bit intimidated and insecure, which is why their big, furry guardian is protecting and supporting them - just like we aim to support you every day!
How exactly can it help you?
As mentioned before, they are here to join you during your whole journey on Babysits. You can expect them to pop in while you are navigating on the platform and let you know when something is up. They know how intimidating and overwhelming it can be to start looking for a babysitter online which is why they are here to learn and gather experience together with you. Last but not least they will also give you tons of tips and information about all kinds of child-related topics on our Instagram. You actually might have already spotted them in some of our most recent Instagram posts!
Why do we keep calling it "them"?
That's a very good question! We were already in the process of finding a name for our new helper but as they're here to help you and our whole community, we want you to be the one to name them. So head over to our Facebook page and help us find a creative, witty name! If you follow this link, you will get redirected to the corresponding post directly. We are looking forward to hearing all of your creative ideas.
If you come across our little helper on our website or on Instagram, take a screenshot, upload it to your Insta stories and tag us via @Babysits. We're thrilled to see you getting to know each other!