Find childminder
Are you looking for a suitable childminder? Babysits has a large overview of childminders, with 99 vacancies currently available for your search criteria. Start contacting childminders now to find a great childminder to care for your child(ren) in no time!
Childminder wanted? There are 99 active childminders for your search criteria.
Hello, My name is Chloe and I'm 14 years old, I live in Mt Eden, Auckland and I'm just looking for some occasional childminder jobs. I have a younger..
Age:

14 years

Experience:

0 - 1 years
I'm nice, kind and sweet and I love taking care of kids I took care of my sisters when I was only six years old I'm very responsible. I don't have a driver..
Age:

17 years

Experience:

1 - 2 years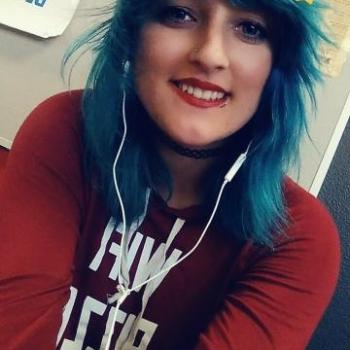 Hello! My name is Jade and I recently turned 18. My mom kicked me out a day before my birthday. I've been staying with a friend and I'm still in highschool...
I come from a very large household and I have baby sat a 5 month old and a 1 year old a 2 year old and a 5 year old and love kids and I have 7 siblings..
Age:

13 years

Experience:

2 - 3 years
I am a young lady ( 14 ) , very smart & intelligent. I want to babysit because i Love babies you can ask anybody that know me , your kid will always have..
Age:

14 years

Experience:

0 - 1 years
Hello my name is Nina, how are you. Im a retired grandmother with over 10 years experience. I raised twin boys and now I have three grandchildren. I..
Age:

61 years

Experience:

> 10 years
Hi I am Eileen Martin I got To TBJH I love kids in babys in toddlers in I get good grades in school my mom will help me if needed but I know lot about..
I love kids😀😁😁😁😁😁😁😁😁😁😁😁😁😁😁😁😁😉😉😉😉😉😉😉🤡🤡🤡🤡🤡🤡🤡🤡🤡🤡🤡🤡🤡🤡🤡🤡🤡🤡🤡🤡🤡🤡🤡🤡🤡🤡🤡🤡🤡🤡😇😇😇😇😇😇😇😇😇😇😇😇😇😇😇😇😇😇😇😇😇😇😇😇😇😇😇😇😇😇😇😇😇😇😇🤠🤠🤠🤠🤠🤠🤠🤠🤠🤠🤠🤠🤠🤠🤠
Age:

13 years

Experience:

3 - 4 years
I'm 11 years old. I have some experience with watching children and I can't watch children under 3 years old as I can not change a diaper. I love watching..
Age:

11 years

Experience:

0 - 1 years
In the future I would like to be a double certified neonatal and pediatric surgeon. I love working with children. I have helped raised many family members..
Age:

15 years

Experience:

1 - 2 years